Below you will find an USDCAD technical analysis using supply and demand imbalances as price areas where a potential trade can happen. USDCAD Forex cross pair has reacted to a very strong weekly supply level around 1.3565, reached that weekly supply imbalance two weeks ago and USD Forex cross pair has been dropping ever since.
Once a very strong supply level like the one mentioned above has gained control, going long on USDCAD Forex cross pair becomes very low odds, it's not a very good trading strategy to go long against a very strong supply level in control. Had you taken into consideration this kind of technical analysis on USDCAD, you would have been thinking of going short instead of longs.
As a beginner trading Forex you will be taught to trade all kind of lagging indicators like moving average crosses, under bought and over bought oscillators like CCI and RSI, and the like. We don't need to use any indicators to make a trading decision, as a beginner in Forex trading you will be tempted to do it because that's what everyone out there is teaching and telling you to do. But as a thinking person, you should not put yourself as a Forex beginner or newbie, think about it, if everyone knows that everyone is doing the same thing, that thing can no longer be an edge.
USDCAD Forex cross pair has been dropping strongly from weekly supply level, only shorts are allowed in lower timeframes. No need to pay attention to any kind of fundamental news and data releases, it's already priced in.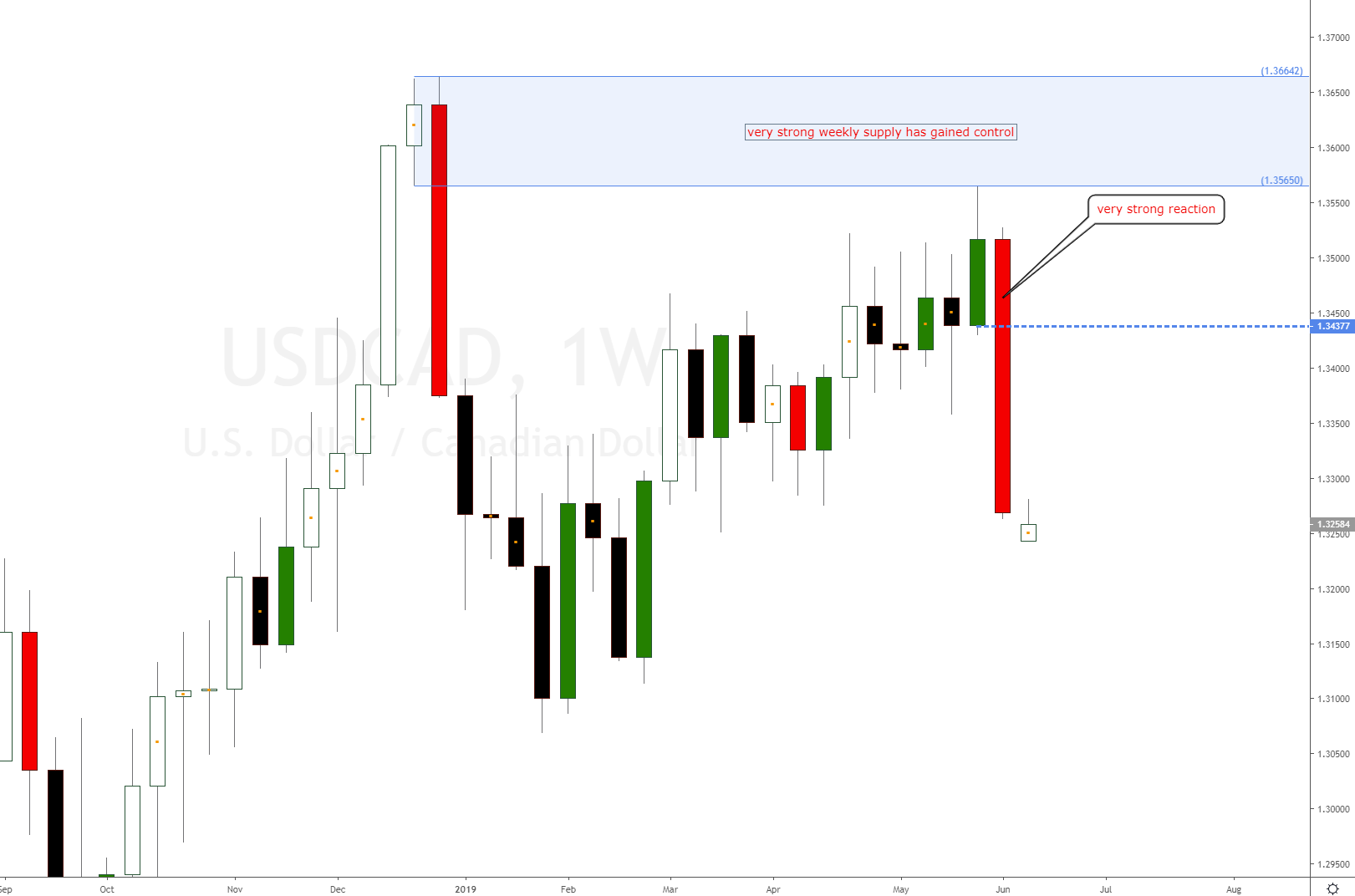 A single timeframe is not enough to make an educated decision, your trading plan needs more than one timeframe to succeed. If you want to learn how to trade Forex using supply and demand imbalances, take a look at our Forex trading course.