Supply and Demand trading strategy for Forex, Stocks and any market

>
Learn to build a professional trader's mindset
in order to obtain a 5-10% return per month
> Strict and
methodical rule based
supply and demand strategy
>
Spend only 30-45 minutes daily in your analysis
. One day, one candle, one decision
>
No more lagging indicators
, no volume, no news announcements. Keep it simple
> Methodology ideal for those who work full time
> Before the fact potential trades posted every day in the
trading community
Works on any market and timeframe: Forex, Stocks, ETFs, Futures, Indexes, and Commodities.

Learn how the market works, no more colorful or lagging indicators. No volume. No news or earnings announcements.

The imbalance of supply and demand is the only reason why price moves every market be it Forex, Stocks, Futures or Commodities. The greater the imbalance, the greater the move in price. Most traders are not aware of the power that a supply and demand Forex strategy can have. We're really good applying this logic when we want to buy some food at the supermarket, buy a bottle of wine or a car. We want to buy low and sell high, that's pretty obvious, isn't it? Would you buy your favorite bottle of wine worth $5 for $15? Of course you would not. Why would then most retailers buy a Forex currency pair or a Stock when price is so high? Ask yourself that question.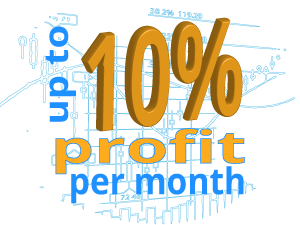 No more brainwashing to try and convince you that trading is easy because it is not. Learn how to grow your account consistently 5-10% a month.
Is 5-10% return per month enough for you? It's for us and all professional investors. Ask yourself why it's not enough for you. Most trading vendors will try to sell you a worthless course for a few hundred dollars and a holy grail Forex and Stock strategy that will allow you to double or triple your capital in a very short period of time. They will tell you that learning to trade Forex or Stocks is very easy, they will show you track records that are not worth the paper they are written on, they will promise you un-told riches.
Supply and Demand Forex Strategy. Learn to trade forex or any market with us.
We will give you all the keys to learn forex trading and other markets with our strategy based on supply and demand.
Take advantage of potential trade setups posted every week in the community.

Myself, senior traders and forum members post their live trade setups in the members area, so you always have lots of eyes on the market. The community is a meeting place for supply and demand traders to learn how to trade Forex and Stocks. We trade a wide range of instruments to help you spot specific trade setups every day. We don't believe in spending a few hours a day in a chat room talking about potential trade setups and banal things about life, resulting in no trading at all. Trading is boring, applying a rules set is boring. Trading is not a game.

Click on the video to watch part of the weekly video analysis for 27th June 2016.
Latest Supply and Demand Analysis Trade Setups